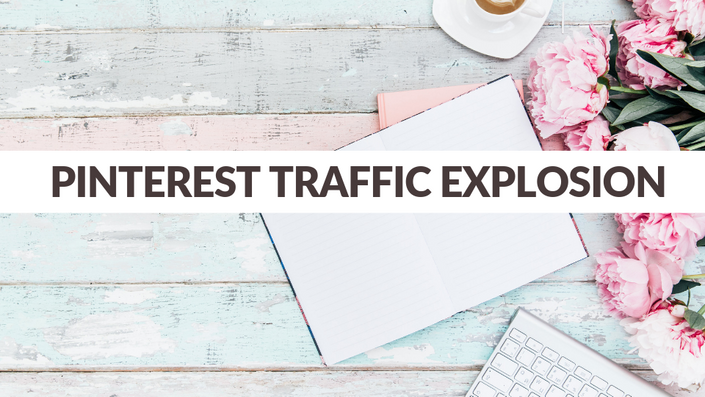 Pinterest Traffic Explosion
How to Drive 10K- 50K FREE Monthly Visitors to Your Blog From Pinterest
Watch Promo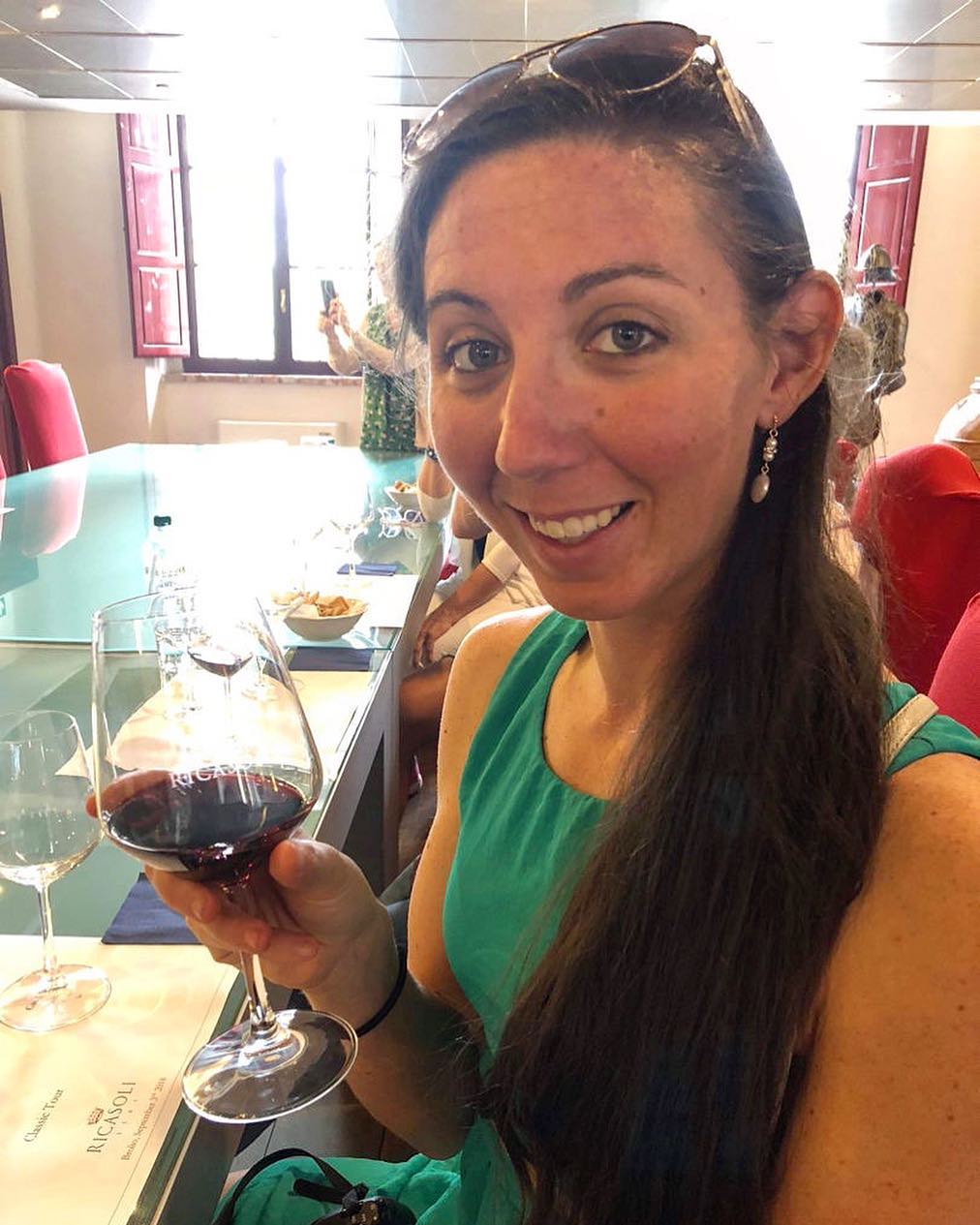 "I'm so glad I signed up for Pinterest Traffic Explosion! My monthly views for Pinterest doubled from 20K to 40K within only a couple of days after utilising the techniques in this course and my blog sessions are steadily rising as I begin to get the hang of this platform. This course is great for beginners as well as those who have been blogging for a while. All the information is easy to understand and you can start to implement each strategy right away. If you are wanting to increase the visibility of your blog by using Pinterest, then this is the course for you! "
- Bridget, Travel Blogger, Impulse 4 Adventure
Do any of these statements feel familiar?
Have you started a blog or a website and can't find a way to bring in any traffic?

Are you burnt out from posting in 100 Facebook groups only to receive negligible views?
Do you feel like you're in a losing battle with Google as old domains outrank you?
Do you feel overwhelmed juggling between creating content, posting on social media and figuring out SEO with minimal growth?
What if I told you that you could..
---
Drive THOUSANDS of new visitors to your blog for FREE
Spend LESS time on generating traffic and MORE time creating content
Get hundreds of FANS to your blog every day on autopilot
Become an AUTHORITY in your niche in just a few months
Convert your blog into a profitable BUSINESS
I was where you are painfully watching my traffic crawl only to never go past 5K monthly views.
It felt like I was just wasting my weekends typing away ferociously on my laptop waiting for the inevitable to happen. Trying and failing to explain to my friends how my blog was MORE than just a hobby.
And then one fine day this happened-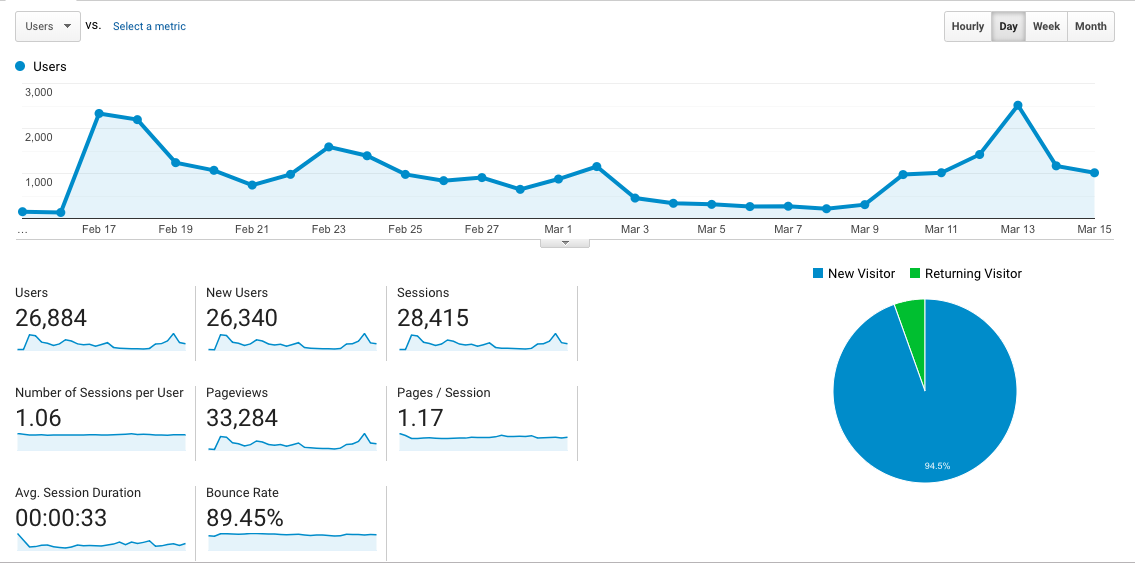 This wasn't a fluke.
Here's what happened when I applied unique Pinterest strategies to my blog-
- I went from 86 daily visitors to 933 daily visitors in 9 months.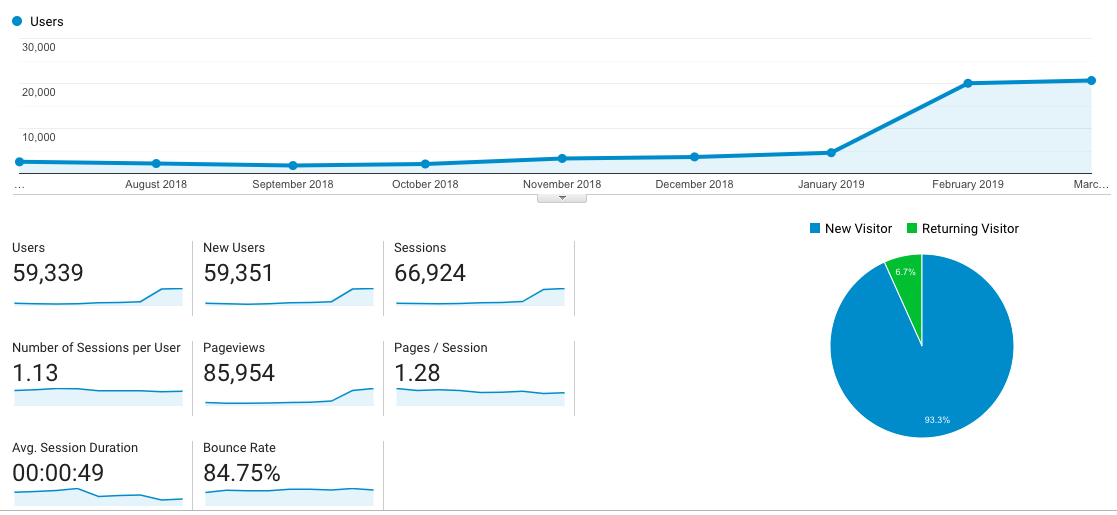 - My email subscribers and followers went from 32 to 16000+.
- I recovered my entire blogging investment and started to generate healthy profits.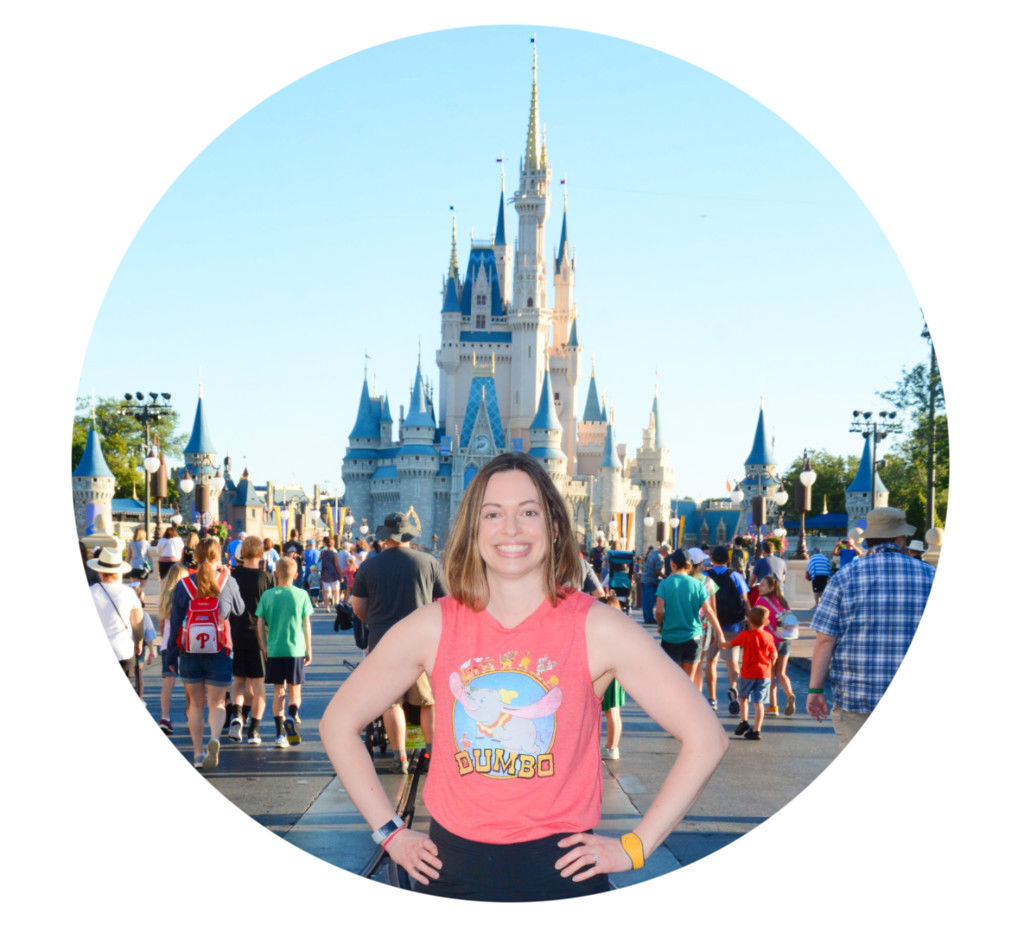 "As a total Pinterest rookie, I struggled to understand how to use Pinterest to my advantage before I took the Pinterest Traffic Explosion Course. The course helped walk me through several steps I struggled with before and provided me with the necessary information to improve my Pinterest strategy. In just 2 weeks I've increased my Pinterest traffic x10 and look forward to increasing it even more. I can't recommend this course highly enough"
- Nicole, Disneyworld Blogger, The Disney Journey
But first, let me tell you a little bit about myself.
You see, I didn't really start out in this niche. I don't blog about blogging.
No, I actually started out with an expat blog. I ran that for one year until I outgrew it.
Last year, I switched to a brand new travel blog keeping in mind that I wanted it to be a business.
The fact that I have an MBA and over 5 years of experience building online businesses definitely helped.
I grew my baby blog from SCRATCH to over 120K page views spending 15h/week in less than eight months of starting!
And honestly, I couldn't have done it using the crappy strategies I was reading on the internet.
I didn't manifest this traffic or just create random content and wait for the magic to happen.
I took what I knew from my professional experience, refined it to my website's target audience and developed a method that would work no matter what type of content you were creating.
Here's how I grew my Pinterest account in less than 6 months-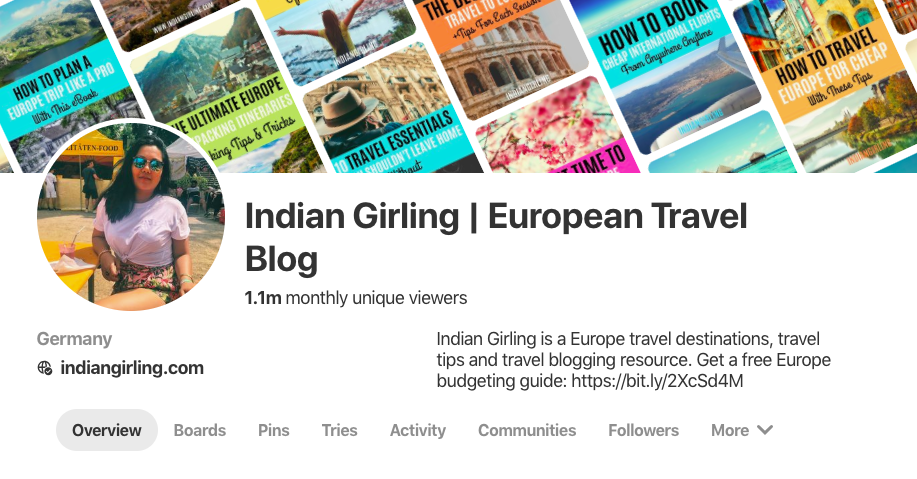 In all, I have over 3600+ followers but receive over 40K MONTHLY page views ONLY from Pinterest!
Take a minute and think about what that much traffic to your blog would mean
Imagine the amount of shares, likes and comments on each blog post
Imagine the number of subscribers you can attract to whom you can pitch your next product
Imagine driving explosive traffic to your blog to help you make more money and move towards financial freedom
Introducing...
Pinterest Traffic Explosion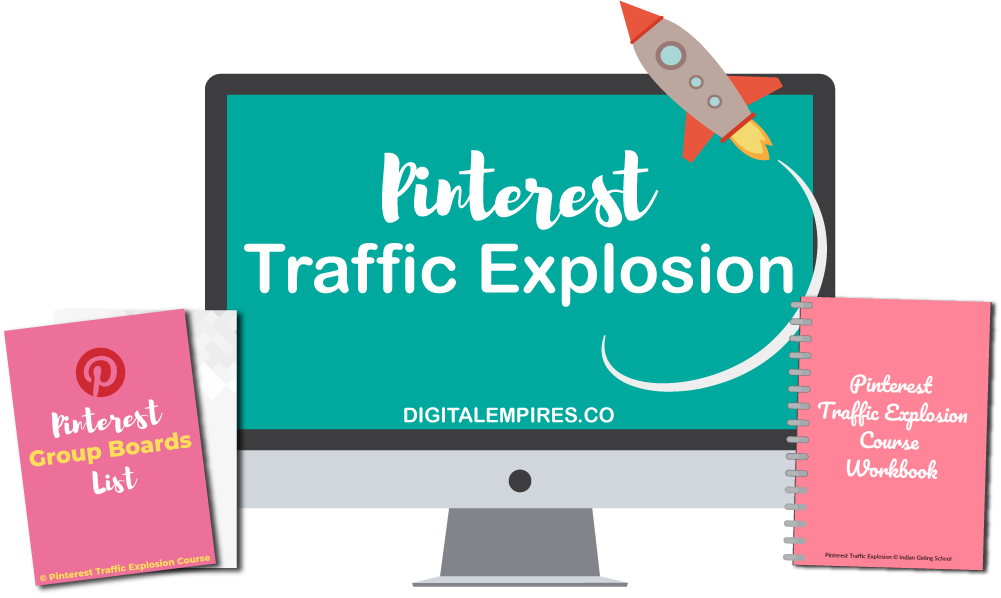 A Solution For Bloggers to Drive 10K-50K FREE Monthly Page Views

Including...
30+ Lectures, 11 Video Tutorials
What can you expect to learn?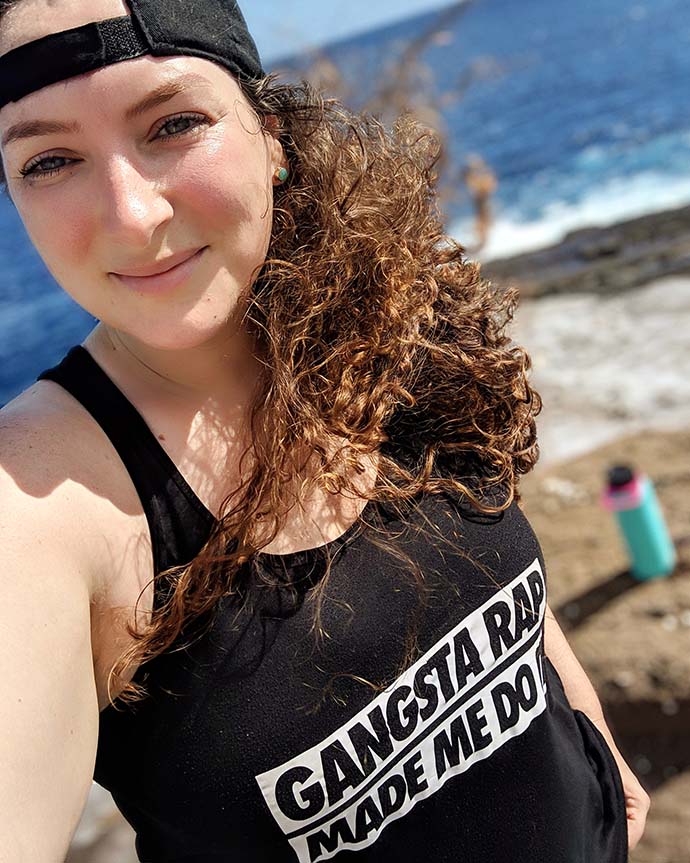 "The course videos were very helpful, as I am a visual person. I also feel the building of the foundation was very complete. Pinterest has been masquerading around like it is some easy platform to use, but it is actually pretty complicated to understand how to market well. Your course helped me make sense of all the working parts and wrap my brain around how to begin using this tool to my advantage."
- Bryann, Wellness & Travel Blogger, Fiercely Unbroken
And that's not all.
I've added 4 juicy BONUSES worth $655 to help you SLAY your traffic goals!
Bonus #1: Free Tailwind 2 Months (value $30)
Bonus #2: 150 Group Boards List For All Niches (value $50)
Bonus #3: 20 Page Course Workbook (value $75)
Bonus #4: Private Support Group (value $500)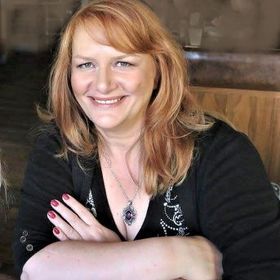 "What I found particularly helpful in this course was the Canva tutorial. I've been using Canva since the beginning but didn't understand a lot of its functionality. I've had the pro plan for a few months but didn't use the features. What was also helpful was the description of what makes a pin go viral, especially for colours, graphics, photos and fonts. I'm NOT a graphic designer and have no background in designing so designing my pins was very difficult, and if you look at my early pins, you will see how awful they are.The tips in this course were very helpful and I really love how my new pins are looking now. I also found helpful the advice about what to do daily and monthly. It's great to get detailed advice like this that is concrete and to the point. I've not heard this advice as detailed before in any other course. I can't wait to put all these strategies in action!"
- Lesley, Travel Blogger, Freedom 56 Travel
Who is Pinterest Traffic Explosion for?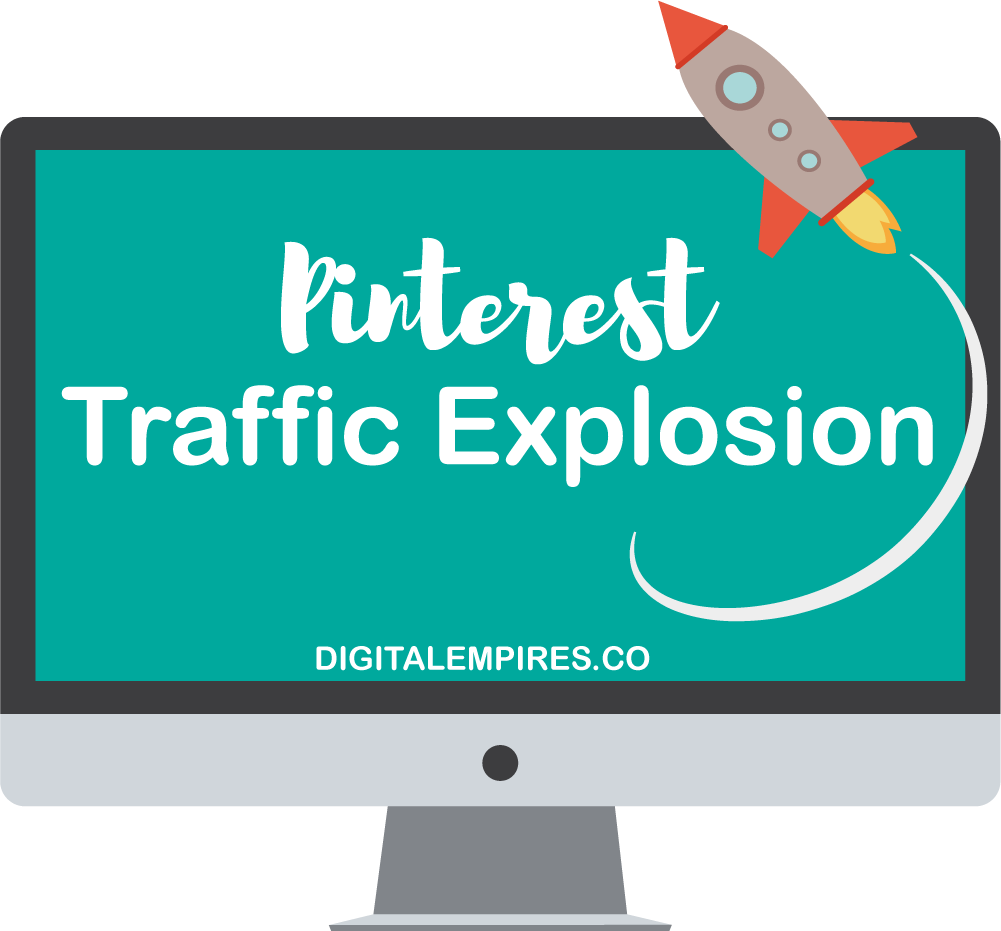 This course is perfect if...
You currently have a blog or have just started a blog and want to grow it FAST in a smart manner.

You want to learn about how to grow traffic from Pinterest the SMART way.

You've been blogging for a while but are not getting the results you want.

You're not afraid of doing the 'hard work' that it takes to create a successful blog.

You're sick of things moving slowly and really want to fast-track your traffic and engagement.
This course isn't going to be a good match if...
You want the answers but don't want to put in the actual work. If you don't want to put any time or money into your blog, this is not for you.

You have not started a blog or a website yet.

You are just blogging for fun and have no intention of making any money or income with your blog.

You consider yourself an expert Pinterest user and are receiving over 10K monthly page views to your blog from it.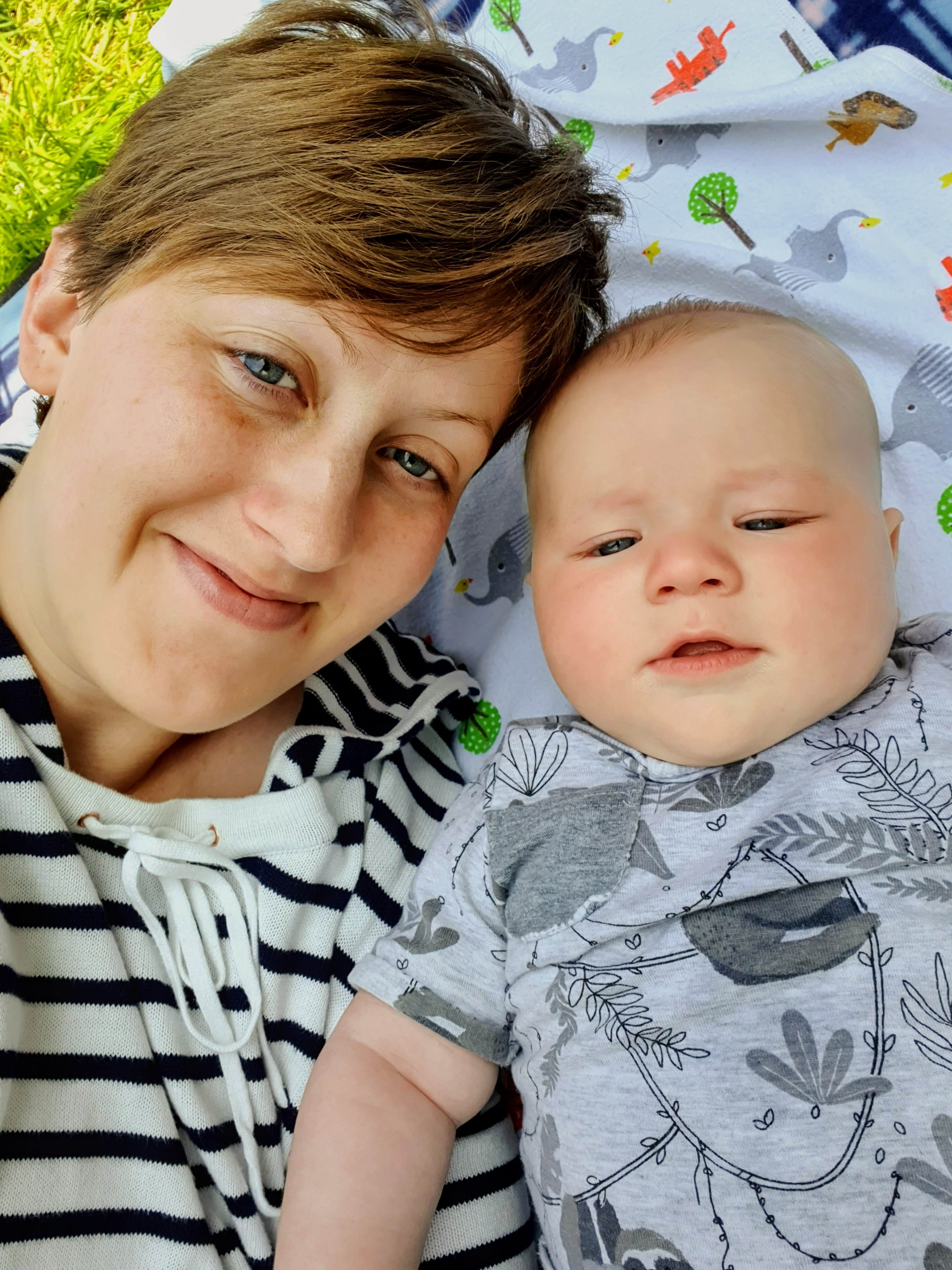 "Before taking this course I was a beginner to Pinterest for business, and a beginner to blogging in general. As I was learning more about being a blogger, I knew Pinterest was something I needed to understand to help my blog grow. This course was the perfect introduction to Pinterest and how to use it to grow your blog or business. After just the first few modules I understood so much more about the platform and it no longer seemed a mystery to me. I found the course content to be well laid out, and the video walk-throughs were particularly helpful. Though my blog and Pinterest page are still young, after implementing some of the strategies from the course I could see better results immediately. This course is ideal for anyone looking for a comprehensive guide to Pinterest, and insights into blogging in general, that will take the guesswork out of using the platform and inspire you to create great content"
- Coralie, Parenting Blogger, My Life as a Mum
After taking this course you'll be able to...
Understand how Pinterest works as a platform and how you can master it for your niche

Know exactly how to create compelling content and pins that will bring you high-quality traffic

Give your Pinterest account a makeover to make sure you attract maximum visitors back to your blog

Be able to analyse and track your growth without being overwhelmed by analytics

Learn advanced Pinterest strategies to boost your blog's traffic

Automate your pins in a smart manner to free up time and become a more productive blogger
And get personal support every step of the way!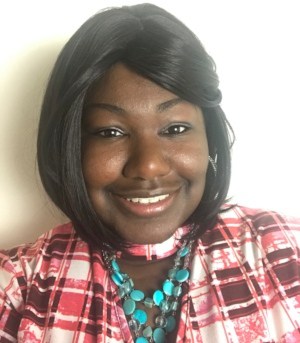 "I love the strategies in this course and the reasoning behind using the particular strategies. I especially love the analytics sections. Honestly, I just loved the course and using your strategies I had one viral pin already! The information is gold."
- Ozella, Personal Finance Blogger, The Intentional Dollar
Your Instructor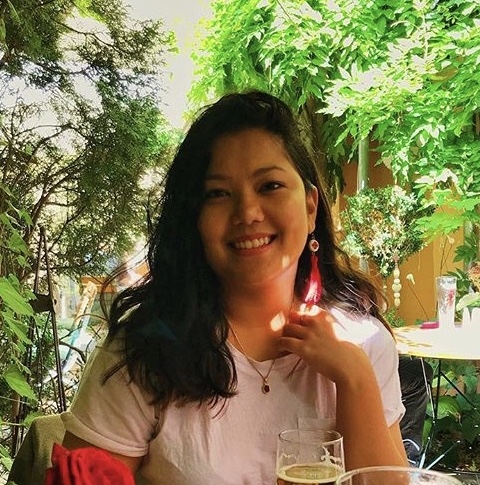 Shruti is a digital marketer and travel blogger rolled into one. After a top MBA degree and leading two million dollar startups, she moved from India to Germany to chase a new professional adventure. Her travel blog, Indian Girling has received over 120K page views in less than 8 months of being live. Her advice has been featured in Matador Network, Her Campus, Female Travel Bloggers, Indiblogger, Medium and more. Through this bootcamp, she aims to help you create a profitable travel blog from scratch with personal support along the way!
Class Curriculum
Module 0: Introduction
Available in days
days after you enroll
Module 1: Profile Creation & Optimisation
Available in days
days after you enroll
Module 2: Smart Content Creation
Available in days
days after you enroll
Frequently Asked Questions
How long do I have access to the course?
How does lifetime access sound? You will also have access to updated materials for a lifetime.
Are refunds available if I am not happy with this course?
Absolutely. If you go through the course, implement the strategies, and don't see any results, then you can email me within 30 days for a full refund. All I ask is that you provide evidence that you've put these methods into place with your blog and can show that they have not worked for you.
Do I need to have a blog to take this course?
YES. The course is based on the assumption that you have a blog that you can direct traffic to. You can also take the course if you plan to start a blog soon, although I would highly recommend that you already have one when you start this course.
How long will it take to see the results?
This depends on many factors. How many articles you have on your blog, how much time you spend in optimizing them, promoting them and how well you use the strategies outlined in the course. If you put in the work, you should see the results within 4 weeks!
Is this course right for me?
This course is most beneficial for bloggers or website owners who are currently receiving less than 10K monthly page views and are new to blogging and/or Pinterest.
What is the format of the course?
The course is a mix of audio lectures, text-based modules as well as screencast video tutorials. There are also worksheets and checklists to help you easily implement what is taught in the course.
Is there a FB group available?
Yes, as a member of this course you have access to a private group where you can ask me questions , concerns or any doubts directly. I'm also easily reachable via email at hello@indiangirling.com.
Will this only work for travel bloggers?
No. Although I am a travel blogger, I also blog about social media and digital marketing. The techniques outlined in this course are applicable for all bloggers no matter which niche you belong to.